Wanderlust is the new black.
Despite my snarky-ness, I do love life above the clouds whether I'm traveling for work or for pleasure.  I just finished up a busy week of travel for work — 8 flights in 5 days.  These tips can help anyone in any stage of life get through travel feeling healthy and refreshed.
Create your travel zen bubble
Develop travel habits that make your attitude impregnable to common travel woes like delays and cancellations. This could be something as simple as your trusty neck pillow, or the socks you wear in-flight. Here's how I create my zen bubble.
Create a go-to travel playlist. Mine features songs from Hammock. It's soothing, and I only play it when I'm above the clouds.
Invest in good headphones. Find wireless headphones that have good cushion around your ears as well as play great sound. Mine are Beats, and I wouldn't trade them for anything.
Grab a bottle of water. Plane flights de-hydrate you. Don't let it happen.
Use your airline apps. If seat choice is important to you, major airlines let you switch seats even up until the boarding process with your phone.
Bring a slice of home with you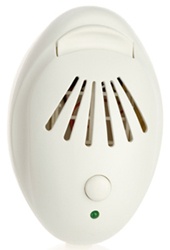 Nothing is more anti-home than your standard hotel room. Despite it's many comforts, it just feels off, especially if you are switching time zones. Alleviate that feeling by bringing along some of your small habits.
Pack your favorite tea. A couple of bags of your favorite takes up little to no space in your bag!
Diffuse your favorite oils. Scent is most strongly associated with memory. Feel like you're at home by bringing your favorite oils and a small travel diffuser. If you know you're going to have trouble sleeping, use Dream Catcher [Review: 7 Nights of Dream Catcher].
Give your body some TLC
Pack a few hydration face sheets. The stress of traveling can get to your skin. I discovered these Innisfree (Korean brand) sheet masks while abroad in China, and they really pack a punch! (Get 15 for $18 on Amazon)
Use the Thieves oil blend to boost your immune system. It supports healthy immune function*, and it includes Eucalyptus radiata essential oil, which may help maintain a healthy respiratory system. I applied it on my feet every morning and night last week, and I'm convinced it helped me fight off a sore throat bug.

* These statements have not been evaluated by the Food and Drug Administration.Young Living Products are not intended to diagnose, treat, cure, or prevent any disease.
A decision to use/not use this information is the sole responsibility of the reader. Please see your doctor or health care professional for medical evaluation.