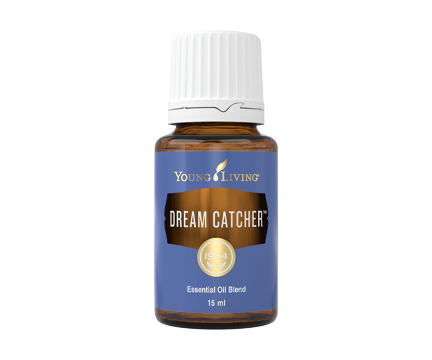 That euphoric feeling when you fly for the first time. Perform super-human feats with just a thought.  Seeing a sunset on a beach in high definition on a whim.
I've long been a fan of trying to master the art of Lucid Dreaming. The human mind is a powerful thing, and experiencing your wildest imagination is something everyone should be able to do.  Lucid dreaming requires more than just sleeping… there are exercises to help you quickly distinguish dreaming from reality and by practicing them, you can get more adept at the art. Here's a great resource if you're just getting started.
When I found out about the essential oil blend Dream Catcher, I decided to experiment for 7 nights to see if it helped me (1) Sleep and (2) Lucid Dream. I logged each experience the morning after.  Too long; didn't read? It's a great sedative and brings amazing clarity to your dreams.
Night 1
After beginning to diffuse Dream Catcher, I got really sleepy within a half hour. I didn't wake up once, and I remembered four dreams. All were positive. This is very uncommon for me… at the maximum, I've ever only remembered three the next morning.
Night 2
Last night, I experienced enhanced dreaming.  Objects, feelings and details in texture stood out to me during my dreams, but I didn't experience any lucidity.
Night 3
I worked out yesterday evening around 9pm before getting ready for bed. Typically, this makes me too keyed up to go to sleep at my normal time, so this was a great test for Dream Catcher.  It was like a sedative… my eyes felt super droopy, and my brain went on autopilot. I'm not sure when I went to sleep, but it was quick.
Night 4
Tranquilizer. Straight tranquilizer last night. I had to work late at home, and my mind was very active. I don't even remember turning the diffuser on, but my dreams were super detailed. Please don't ask me why I met Drake back stage in my dream. I don't even like Drake.
Night 5
This was my first lucid dream this week. Admittedly, I've fallen out of practice with the reality checks that you need to do each day, but I felt like my dreams were extra vivid during my lucid moments.
Night 6
I mixed Dream Catcher with Cedarwood last night. No difference in performance, but the oil is expensive… so less is more when combining it with another oil that relaxes!
Night 7
Last night was the last night of my experiment! I remembered two of my dreams in stunning detail.  I'm going to love using this oil going forward.
How to get Dream Catcher
You can order Dream Catcher on the Young Living Website for $72.00 Wholesale/Member ($95 Retail) . First, create an account. You can sign up as a Wholesale Member or as a Retail Member. If you need help distinguishing which would be best for you, check out my explanation of your account options.
Do you have more questions? Email me!
Information on this site is not intended to diagnose, treat, cure or prevent disease. These statements have not been evaluated by the Food and Drug Administration. A decision to use/not use this information is the sole responsibility of the reader. Please see your doctor or health care professional for medical evaluation.